November 2023 Online Annuity Rates & Quotes
Best: Fixed Rates
Fixed Index Rates
Immediate SPIA Quotes
Online Annuity Quotes – No Sales Calls!
For help or a personalized annuity rates quote. Contact us.
Annuity Reviews on over 60 annuity companies & 4,000 annuities;
state specific rates, features, ratings, fees, riders, & annuity quotes.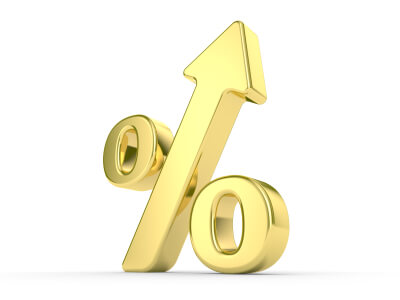 Annuity rates & reviews are powered by AnnuityRateWatch.com's database. ALL reviews are subject to change and accuracy is never guaranteed since rates and features change frequently. Reviews are provided for conceptual and educational purposes only. REVIEWS ARE NOT AN ANNUITY SOLICITATION.
Are Annuities a Good or Bad Option for Your Retirement?
"Eric left"   Retirement Planning Educators   "Dick right"
Securing your retirement's income, growth & safety.
Calculators for Online Annuity Quotes
& Best Annuity Rates Online to Create
Your Retirement Income Plan Now!
Retirement and annuity calculators online can assist you in your research towards a more secure, tax free or tax deferred retirement. The right online calculators can help with calculations on **guaranteed minimum interest rates and income or projected higher potential growth. These calculations typically show deferred taxation on earnings until withdrawn from the account. Use the best annuity calculators (annuity rates 2022) such as the fixed index annuity calculator, variable annuity# calculator, or immediate annuity calculator to help you determine how these annuities might fit into your retirement plan. Additionally, take advantage of our Do-It-Yourself, Free, Advanced – Retirement Income Planning Calculator, which helps you create your own unique retirement plan that you can save or print.
Ten Frequent Annuity Questions on How To:
1. Reduce your uncertainty or fear of running out of money in retirement?
2. Retain your gains and help avoid risking your assets in volatile markets?
3. Help protect your spouse from running out of money if you are the one that passes first?
4. Create your own more secure personal pension with annuities, that you alone control?
5. Effectively use MarketFree™ Index Annuities to hedge against inflation?
6. Beating low interest rates banks are offering with much higher annuity intrest rates?
7. Avoid unnecessary tax by using annuities without creating a tax trap?
8. Calculate the correct percentage of assets you need in annuities to retire securely?
9. Know for certain that your money is safer, with higher rated insurance companies?
10. Annuity 4% - 6% Caps Vs. IMEC 10% - 17% Caps (With Tax Free Long Term Care Benefits)
Use A+ rated insurance backed IMECs, having the potential to Net 7% to 14% safely!
Annuity Research Tools
Today's Reviews & Rates
Over 4,000 Annuity Reviews & Rates
Instant Download
Retirement & Annuities eBook
Retirement Calculators
Six Retirement & Annuity Calculators
Learn The Annuity Basics
Nine Video Annuity Course From A-Z
A Special Gift
Bonus – Four Powerful Annuity Tools

Fun Video: Financial Planner or Convincing Salesman?
Before Buying Annuities – Compare Annuity Rates & Safety Ratings!

Finding the lowest dollar amount of your assets to transfer into the safest annuities can be vital to your retirement's success. Here, on our Annuity Guys' website, you can have access over 4,000 Annuity Rates – Reviews, Features, Ratings, Riders & Fees plus hundreds of posts with helpful annuity information and over 250 exclusive retirement and annuity videos subscribed to and watched by thousands with over a million views. Annuity Rates, calculators, video topics, and related posts are here to help answer your annuity questions, so you can make truly informed annuity decisions. "We will only call if you request our assistance, we will never call uninvited". Hence, if you are ready for a personalized retirement or annuity consultation just let us know and it will be our privilege to assist you.

Prior to Committing Your Retirement Assets to Fixed Index Annuities…
"Make an Informed Decision based on income, ratings, and key facts – Compare FIAs!"
Our helpful visitor survey finds: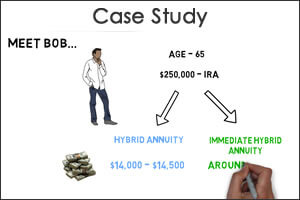 Most Fixed Index Annuity owners with higher rated Hybrid annuities are pleased.
A portion of Fixed Index Annuity owners did not adequately understand their purchase.
Those who chose the lesser rated insurers were less confident with their decision.
Some purchasers believe their agent left-out key facts and did not inform them fully.
Few owners, after purchasing, felt Fixed Index annuities were not in their best interest.
Those who structured Hybrid annuities for maximum income with reduced or no annual fees were more likely to recommend this type of annuity to others.
Empowering Annuity Reference Book
Instant Download – Save $19.95
Our Recent Saturday Morning Retirement & Annuity Vlogs...
There's no place like home… but when it comes to annuities, your Home State may not be the best place for annuities! The annuity you purchase in Texas most likely will not be the same as the similar one you buy in...

Most of us have a few regrets in life… but seriously – annuity regrets??? Perhaps we have gone too far as the Annuity Guys® in releasing the five most common annuity regrets expressed by folks we have spoken with, across...

A goal without a plan is mostly just a hope and a wish. So, do you have a well thought out retirement planning strategy or just a hope and wish for your retirement? We encourage the use of annuities...

Are You One of These Five Profiles who probably should NOT buy an annuity? Are you an Aggressive Investor with an Appetite for Risk? Do you believe the Stock Market is poised for a couple decades of steady growth? Are...

Have you ever made a trip to the grocery store where you picked up a few items, walked up to cashier only to realize seconds into the transaction that you don't have your wallet or any way to pay...

Let me start with this basic truth as a Retirement Advisor & Annuity Advisor – THE ANNUITY GUYS ARE GUILTY – of believing annuities should be an important part of a well balanced retirement portfolio. We admit our bias...
We hope you will enjoy our retirement and annuity videos each Saturday morning. Retirements are always facing new challenges in our fast changing world.
As Annuity Guys we report on retirement changes for better or worse, so you can stay updated on tax saving strategies, Social Security, annuity planning for income and growth, wealth transfer strategies and the latest retirement scams and gimmicks to avoid! Subscribe free and enjoy a new retirement topic every Saturday morning, videos go great with coffee or tea!
Comprehensive Site Terms & Disclosure
  ** Guarantees, including optional benefits, are backed by the claims-paying ability of the issuer, and may contain limitations, including surrender charges, which may affect policy values. Annuities are not FDIC insured and it is possible to lose money.
Annuities are insurance products that require a premium to be paid for purchase.
Annuities do not accept or receive deposits and are not to be confused with bank issued financial instruments.
During all video segments, Dick and Eric are referring to Fixed Annuities unless otherwise specified.
  *Retirement Planning and annuity purchase assistance may be provided by Eric Judy or by referral to a recommended, experienced, Fiduciary Investment Advisor in helping Annuity Guys website visitors. Dick Van Dyke semi-retired from his Investment Advisory Practice in 2012 and now focuses on this Annuity Guys Website. He still maintains his insurance license in good standing and assists his current clients.
Annuity Guys' vetted and recommended Fiduciary Financial Planners are required to be properly licensed in assisting clients with their annuity and retirement planning needs. (Due diligence as a client is still always necessary when working with any advisor to check their current standing.)
Comprehensive Site Terms & Disclosure
All annuity tools, videos or information visible on Annuity Guys website pages, television, or other media are for educational and conceptual purposes only.
Annuity tools, videos or information are not to be considered investment advice, insurance recommendations, tax or legal advice.
It is recommended that site visitors should work with licensed professionals for individualized advice before making any important or final financial decisions on what is best for his or her situation.
Website comments are not considered investor testimonials those shown only relate to an insurance agent referral service, customer service, or satisfaction with the purchase of insurance products and are never based on any investment or securities advice or investment or securities performance.
Please be aware that your feedback and compliments may be shared with our visitors or those that may be interested in our services we will never give out your full name or full address or phone number without your permission. By sending us your feedback & comments you agree to allow us full use in sharing your comments with others in public forums. Thank you for sharing.
Media logos are not any type of endorsement, they only imply that one or more of the Annuity Guys have written for, been quoted by, or appeared on the listed news outlet, broadcast or cable channels, or branded programs for non-advertising and/or advertising purposes, to offer educational and conceptual information about retirement issues incuding annuities.
Income is guaranteed by annuitization or income riders that may have additional costs or fees.
http://www.annuityguys.net & http://www.annuityguys.com forward to https://annuityguys.org. – Further all disclosures and information are to be considered as one and the same for any and all URL forwards, and these same disclosures and information also apply to all YouTube videos featuring Dick & Eric where ever they are viewed.
MarketFree™ Annuity Definition: Any fixed annuity or portfolio of fixed annuities that protects principal / premium and growth by remaining market risk free.
Market Free™ (annuities, retirements and portfolios) refer to the use of fixed insurance products with minimum guarantees that have no market risk to principal and are not investments in securities.
Market Gains are a calculation used to determine interest earned as a result of an increasing market related index limited by various factors in the annuity contract. These can vary with each annuity and issuing insurance company.
Premium is the correct term for money placed into annuities principal is used as a universal term that describes the cash value of any asset.
Interest Earned is the correct term to describe Market Free™ Annuity Growth; Market Gains, Returns, Growth and other generally used terms only refer to actual Interest Earned
Market Free™ Annuities are fixed insurance products and only require an insurance license in order to sell these products; they are not securities investments and do not require a securities license.
No Loss only pertains to market downturns and not if losses are incurred due to early withdrawal penalties or other fees for additional insurance benefits.
Annuities typically have surrender periods where early or excessive withdrawals may result in a surrender cost.
Market Free™ Annuities may or may not have a bonus. Some bonus products have fees or lower interest crediting and when surrendered early the bonus or part of the bonus may be forfeited as part of the surrender process which is determined by each annuity contract.
MarketFree™ Annuities are not FDIC Insured and are not guaranteed by any Government Agency.
Annuities are not Federal Deposit Insurance Corporation (FDIC) insured and their guarantees are based on the claims paying ability of the issuing insurance company.
State Insurance Guarantee Associations (SIGA) vary in coverage with each state and are not to be confused with FDIC which has the backing of the federal government.
Annuity Guys website is not affiliated with or endorsed by the Social Security Administration.
*"Best" refers only to the opinion of Dick, the Annuity Guys site author; or the opinion of Dick & Eric in videos and is not considered best for all individuals.
*"APO" refers only to the Annual Pay-Out of annuities in the guaranteed lifetime income phase. *APO is NOT an annual yield or an annual rate of interest.
AnnuityRateWatch.com, is only a linked to subscription service, which is not affiliated with AnnuityGuys.com, it supplies and updates all Annuity Rates, Features Ratings, Fees and Riders. AnnuityRateWatch.com's information is available in the public domain and accuracy is not verified or guaranteed since this type of information is always subject to change.
Dick helps site visitors when help is requested. Dick may receive a referral fee as compensation from an advisor for a prospective client referral. This helps compensate Dick for time spent assisting site visitors and maintaining this educational website.
Eric Judy is both insurance licensed and securities licensed. Eric offers securities as an investment adviser representative through Client One Securities, LLC.
Eric purchases prospective client referrals from Annuity Guys Ltd. and may be compensated by commission for helping prospective clients purchase annuities. Eric may also recommend these prospective clients to an annuity advisor and earn a referral fee or a referral commission split.
Vetted annuity advisors refers to advisors that are insurance licensed and recommended based on referral experience from satisfied clients.
Any recommendation of an advisor is only one aspect of any due diligence process. Each site visitor must accept full individual responsibility for choosing a licensed insurance agent/advisor.
In the event that a recommended licensed advisor/agent is not considered satisfactory, Eric will make reasonable efforts to recommend other advisors one at a time in an attempt to satisfy a site visitors planning or purchasing needs.
Dick is the https://annuityguys.org website author and editor, Annuity Guys Ltd. is the website owner; Eric is a guest video commentator. Videos gathered from other public domain sources may also be used for educational and conceptual purposes.
There is NO COST to site visitors when they are given an advisor referral or recommendation.
By giving the Annuity Guys your contact information such as email, phone number, address and etc. you are giving your permission to be contacted or sent additional relevant information about annuities, retirement and related financial information. Annuity Guys has a NO SPAM policy.
Accuracy of website information is strived for but is not guaranteed.
Freedom from virus or malware is strived for but is not guaranteed. Website visitors accept any and all risk associated with damage to any computer for any reason when using this website and hold this website harmless from any liability.
Use this website like the vast majority of websites at your own risk. No risk or liability of any type are accepted by any business entity or any of the information providers for this website.